Meet Our Doctors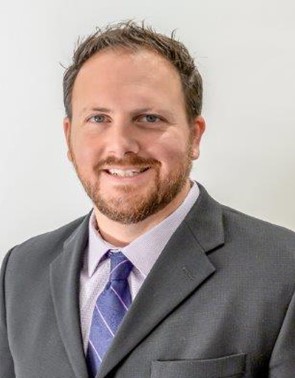 Dr. Eric J. Conley, OD MJ FAAO
Dr. Eric J. Conley graduated with clinical honors distinction from Salus University in 2006. He was selected for Residency in Ocular Disease at the Baltimore VA Medical Center. During his residency, he performed specialized clinical rotations at the Wilmer Eye Institute at Johns Hopkins University, Mid-Atlantic Glaucoma Experts and The Retina Care Center. He was honored as the recipient of the National Glaucoma Society Residency Award in 2007 and is currently a Fellow of the American Academy of Optometry and member of both the Optometric Glaucoma Society and National Glaucoma Society.
Following residency, Dr. Conley served as Assistant Professor of Optometry and Director of Continuing Education at the Illinois College of Optometry. During his tenure in Chicago, Dr. Conley also served as the Chief of Ophthalmology, Optometry and Optical Services at Sidney Hillman Health Center and attended the Loyola University School of Law (Beazley Institute for Health Law and Policy), earning a Master of Jurisprudence (MJ) degree in Health Law.
Dr. Conley has served as the Chief of Ocular Disease at the Worcester Eye & Vision Center (MA) and as Assistant Professor of Optometry at MCPHS University in Boston. More recently, Dr. Conley served as the Clinical Director of TLC Laser Vision in Fairfield (CT) and additionally served as an Associate Consultative Optometrist at Ophthalmic Consultants of Connecticut (OCC/OCLI).
Dr. Conley has lectured internationally on topics such as dry eye, glaucoma, ocular nutrition, corneal disorders, advanced ocular imaging and jurisprudence. With an early background in Electronic Engineering (EET), Dr Conley has performed clinical device research for Heidelberg Engineering, GmbH (HEP® Perimeter Normative Database).
Dr. Conley provides specialized care in advanced dry eye syndrome, refractive/cataract surgery consultations and ocular disease management. He additionally provides surgical co-management for cataract and glaucoma surgery and is currently accepting new patients for routine and advanced care.
Dr. Peter Fong
Dr. Peter Fong earned his undergraduate degree in Biology at The Ohio State University and then continued on with his doctorate at The Ohio State University College of Optometry. During his optometry studies, he completed externship at the Louis Stokes Veteran Affairs Hospital in Cleveland, Ohio where he focused on diagnosing and managing ocular diseases, as well as pre and postoperative care. He is highly trained in the private practice setting specializing in glaucoma management, specialty contact lens fittings, and LASIK management. Dr. Fong loves to stay active and explore the city with his wife Esther. He is a big sports fanatic, especially with basketball and football. You can't question his loyalty to his beloved Buckeyes! O-H-I-O!